The Monthly Garden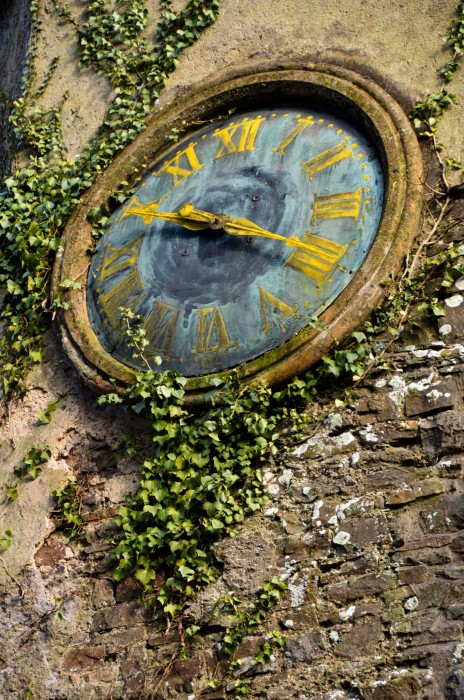 With more than 40 acres of informal woodlands, walks and a walled garden, it's not surprising that our visitors sometimes don't know where to start. So we've started giving out copies of our new site map so that you don't miss out on the delights of the gardens at all times of year.
With probably the largest private collection of plants in Wales, we've got so much to talk about that we're going to add different stories about the gardens.
There's the story about The Legacy of Leo & Lady M: how the derelict garden was cleared and given new life by previous Head Gardener Leo Ekkes and chatelaine Lady Marion Philipps. Our unique collection of Rhododendrons, Magnolias, Camellias and other stunning plants are the result of Leo's devotion to the gardens for 34 years.
If you're into ferns and bamboos, you share the passions of our current head gardener, Roddy Milne, whose 14 year tenure has added new dimensions to Leo's Legacy.
No modern day garden is complete without a good conservation story. We're home to dozens of rare, endangered conifers from as far away as Taiwan and Australia keeping species alive as their natural habitat declines.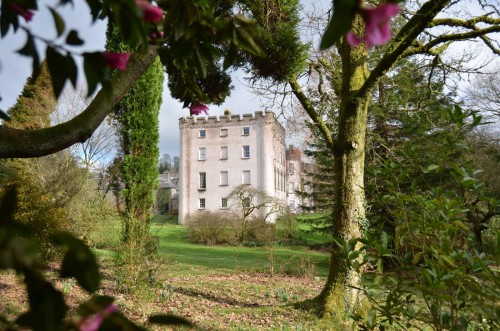 An Ever Changing Garden
Written by our Head Gardener, Roddy Milne: April 2015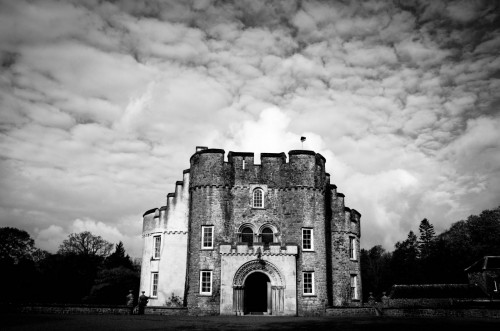 Gardens are constantly changing with the wonderful passing from one season to the next, but also, on a longer timescale, as plants grow to maturity, as fashions come and go or through circumstance of changing ownership. With a large garden such as at Picton Castle I try to be mindful of these timescales. Last winter (2013-2014) around eighty trees were blown down and it is important that time was made available to clear areas so that new shelter trees could be planted even though they will serve little value as shelter for the next thirty years, but, are none the less vital for the future garden.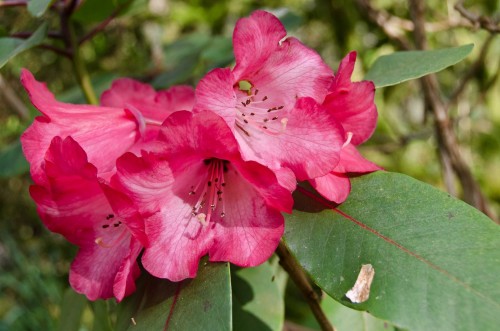 The wealthy owners of private estates of old could indulge in their own personal favourite form of gardening. They were very much influenced by fashion be it in the form of elaborate bedding schemes, growing exotic fruit or indulging in the growing of the bountiful supply of new plants introduced to Britain from around the world during the last two centuries. Here at Picton Castle no one period particularly predominates but instead we have an overlaying of many different eras. However it is very likely that woodland plants, grown in a wild and natural setting, where wildflowers are as important as exotic species, will always be the core and spirit of the garden. With this in mind we took time to plant around ten new and rare species of Rhododendron into the woodland garden. Most will not start flowering for about ten years and will not look mature until fifty years have passed.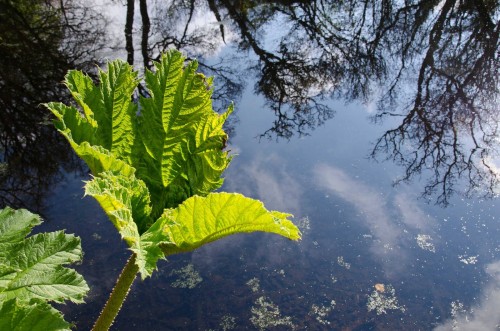 As with many large old gardens these days, we operate as a charity and strive to be financially self-sustaining, primarily through public access. On one hand we must safeguard the existing heritage and spirit of the garden while on the other we must ensure that our visitors have something to contemplate, inspire or entertain them on the day of their visit. One issue with woodland plants such as Rhododendrons is that they are mostly spring flowering therefore have finished their flowering by the peak visitor season. Over the last fifteen years we have endeavoured to fill this gap by developing many summer orientated features and planting. In the garden we are now helped with this by a brilliant group of gardening volunteers and we currently have four full time trainee gardeners that will be with us until November.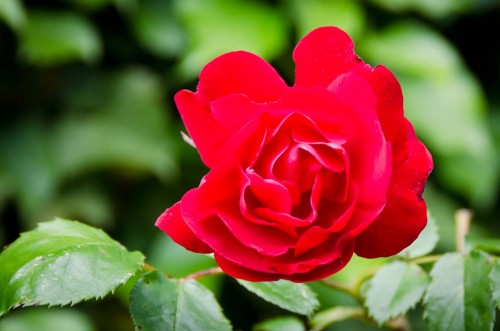 The first candidate for development was the walled garden which was quickly filled with an eclectic collection of various summer flowering, primarily herbaceous, plants. Every year there seems to be an ever growing riot of interest and colour for the summer. Two years ago we planted thirty varieties of rose and this year we will be growing lots of sweet-peas.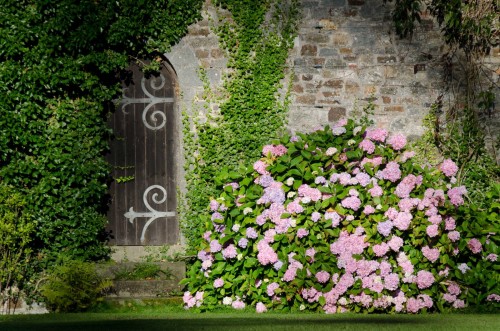 About ten years ago large, leafy exotic looking plants became fashionable again after a gap of one hundred years. We planted our 'Jungle Garden' which traditionally gets a little bit bigger in area every year and is probably the largest of this style of planting in Britain. There is a labyrinth of five foot wide paths that by late summer are barely passable due to luxurious ginger-lilies, Canna and banana plants (last year producing miniature bananas) which create an 'Alice in Wonderland' effect. Even though the fashion for these plants is waning, this jungle-like area will always be an exciting and child-like experience. We try to make sure our play area, which is slowly and deliberately merging with our Jungle Garden, gets a new feature each year. This year we have added living willow structures that will form a series of rooms for children (and adults) to play and explore. Our raised walkway through the 'Giant Rhubarb' or Gunnera patch was intended as a feature for children but has ended up being just as popular with adults and octogenarians alike. Having fun should be an important and creative element of gardening and, in some cases, garden visiting.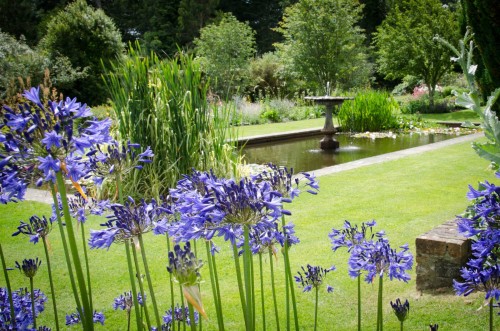 This spring we have created a large planted border at the front of the castle. The use of ornamental grasses such as Miscanthus, to provide structure and texture is very fashionable at the moment and we have tried to plant this area in a very natural style with loose groupings of plants seemingly scattered across the site. Grasses, Agapanthus and Sedum will form the backbone but only time will tell what the end result shall look like.
I am often asked; 'when is the best time to visit the garden?' and I always struggle to find a concise answer. However throughout April and May the woodland garden will be at its most colourful with its carpets of Bluebells, red-champion and ferns above which rise the flowering plants of Rhododendron, Magnolia and many other woodland shrubs. This is perhaps the true and immortal spirit of the gardens here at Picton Castle.