Art Exhibition: Kes James
1 – 31 AugustKes is an imaginative, intuitive artist. The theme of transformation influences much of her work and she is also inspired by animals, the subconscious, archetypes and myths.
"I start painting straight onto the canvas using expressive brush strokes. I am guided by my thoughts and feelings. I render and create until forms emerge from the colours, inks, and acrylic paint. Most often animals, inner landscapes and symbols appear. It's important for me to learn from my paintings to understand their messages. My work reveals and documents my connections in making the unseen, seen."
Kes is currently working on paintings of foxes and badgers however this exhibition will delve into the rich symbolism and mythology of owls.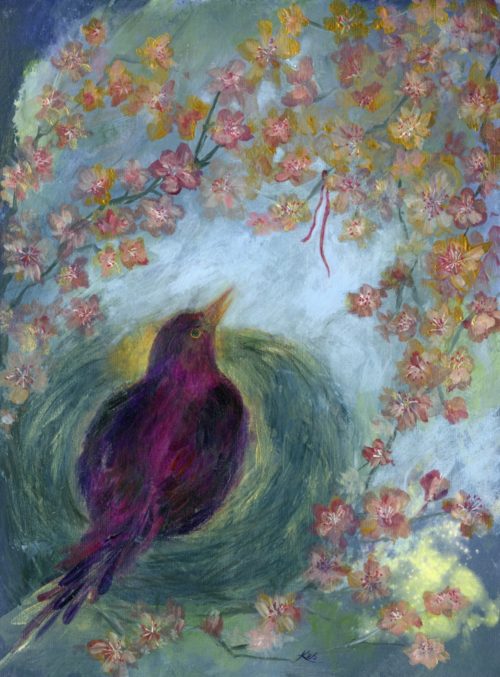 Kes' enchanting creatures can be viewed in the Small Gallery – entrance via the Gift Shop
More information about the artist can viewed on her website at: www.WiseMuse.co.uk