Art Exhibition: Sally Green
 Courtyard Gallery June 1 – 30
Sally is a fine art painter from Llawhaden and currently living and working in Haverfordwest. She originally started Art and Design at Pembrokeshire College, following this with Fine Art Studies at the University of Wales Institute Cardiff (U.W.I.C) and also completed a year of printmaking at University West of England (U.W.E) along with many other various courses within the arts during the course of her life.
If asked to describe her work, Sally would say that she is impressionistic. "I particularly love the effects i can use with oil paints and enjoy experimenting with the process of layering acrylics, inks and spray paints and reworking over them using oil paint, linseed oil and paint thinners. I find that this helps to create a balance between the media and colour and in recent times i found my work veering more into abstraction as i experiment further with this form."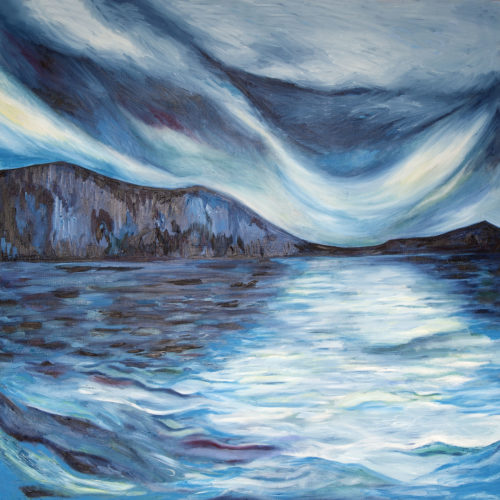 Sally uses colour to celebrate the bright mosaic of both our natural world and her own personal journey. One of her main inspirations is the rugged Pembrokeshire coast and the myriad of colours found in nature.
This exhibition is a collection of paintings that are influenced by her travels and she has aimed to give a sense of  some of the beautiful wildness of our amazing county using the phenomena of nature to give a true sense of abstraction against more traditional landscapes.