Murder Mystery Evening: Cycle of Sinister Circumstances – CANCELLED DUE TO ILLNESS
 
Friday 23 March 2018 
SADLY

CANCELLED

 DUE TO ILLNESS
You, dear guests are respectfully asked to solve a heinous crime over what will be a most delectable and satisfying buffet in the Restaurant
It is 1893, and Plocton Castle eagerly anticipates the arrival of the exiled French Empress Eugene, currently residing at Chiselhurst, Kent. All goes awry when Lady Celia, daughter of the house, and heiress of the estate is inexplicably absent. When a body is discovered, Plocton needs all the help that you, dear guests, can offer. Exercise your grey cells over dinner to solve this most heinous crime. We start the evening with a glass of bubbles in the gracious surroundings of the Great Hall of the Castle and move on to the Restaurant for dining, and interrogating the suspects.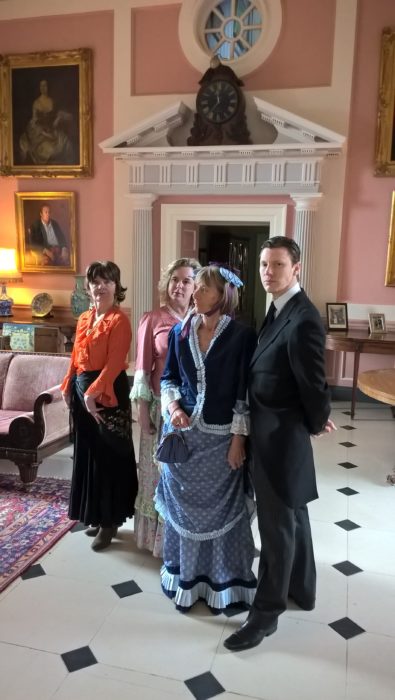 Dress Code Formal or Informal suitable to the era, depending upon your position in society (optional)
Time: The Evening commences with Sparkling Wine, to be served in The Great Hall from 7.00pm – 8.00pm. Supper will be served in the Restaurant at 8.15pm
Arrival and Parking: You are invited to arrive via the grand Main Drive and park in the Castle Forecourt
TICKET PRICES
Non Season Ticket Holders £32.00
Season Ticket Holders £30.00
Ticket Price Includes Buffet and Sparkling Wine
All Purchases: You can purchase goods or tickets and pay online from the PaypPal site using either PayPal or a Credit or Debit card in which case no PayPal account is necessary.

Ticket Purchases: If you prefer to pay for tickets over the phone using a Credit or Debit card, please ring 01437 751326. The tickets will be posted to you if time permits, otherwise they can be collected at the ticket office on the night. Please note that tickets are non-refundable.

Season Ticket holders must add their card number under the "Additional information" section of the checkout form in order to receive their discount.

A CARD TRANSACTION FEE of £1.50 is added to each order. This shows as "Shipping" or "Postage and Packing" in your shopping cart or on PayPal.