The Walled Gardens at Picton – An Appeal
When you visit Picton Castle gardens today you will find the walled garden brimming with an eclectic and colourful collection of plants informally arranged in large beds.
Look beyond this and you will become aware of some partially derelict buildings that included the Head Gardeners office and a fruit storage room, above which is a rare surviving example of a grape store.
Next door was the gardener's bothy which provided accommodation for young, single gardeners amongst whose duties would include stoking the furnace and boilers and providing ventilation to the glasshouses during the night. Adjacent to this were the potting sheds which now form Picton's indoor fernery. Here you will find a door with potting mixtures written on it in pencil dating from the 1890's.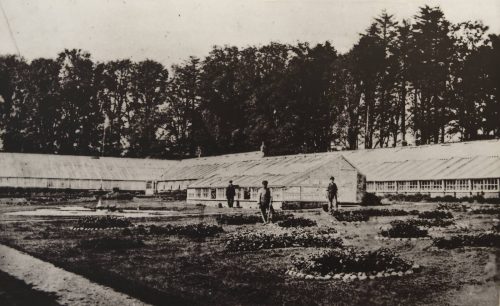 Walled garden range of greenhouses before they were destroyed by storm in the 1950s
Our Grade II Listed Walled Garden is however in dire need of some extensive restoration work to save and restore this unusual, rare and historically significant group of buildings and bring them back into sustainable use whilst retaining their character and setting.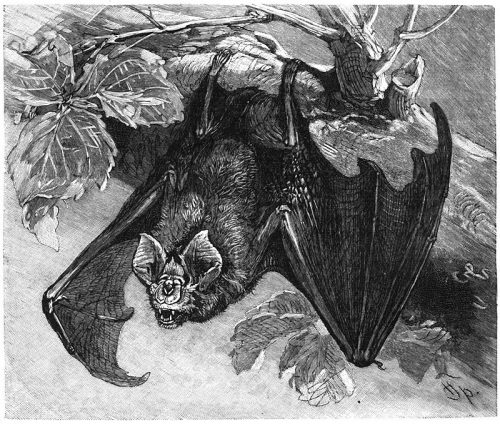 Impact assessments revealed that Picton's Walled Gardens are home to Greater and Lesser Horseshoe bats, Brown Long-eared bats and Soprano Pipistrelles
Of great importance will be the restoration of the walled garden walls and its wonderful gates, iron railings and gateposts which are topped with what we believe to be Coade stone pineapples. In addition it is hoped to create outdoor planted areas exploring the world of plants and their uses to mankind. It will also include a training and education room, an interpretation suite, improved volunteer and visitor facilities and in doing so, continue to allow and maintain access to bat roosts.
Assisting in the Walled Garden Project are a team of experts in their field including Conservation and Environmentalists, Architects, Surveyors, Interpretation and Educational Specialists. It is currently being part funded by the Picton Trust and the Heritage Lottery Fund.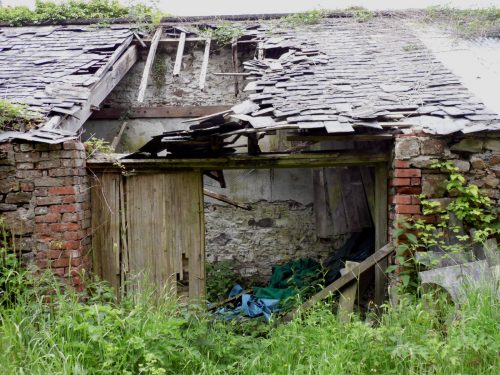 The collapsed roof adjoining the bothy
We Need Your Help!
This is a £1.1 million project and in order to complete it we need to raise a further £40,000.00
Please Make a Donation Today


because you really can make a difference!
Please visit our website to see the many different and fun ways to make this project happen
Thankyou for your generosity. Together we can preserve this part of our heritage for generations to come