Victorian Christmas Fair

Saturday 17 & Sunday 18 November 2018 
Come along and soak up the wonderful Christmas atmosphere at our Victorian Christmas Fair & see our rooms dressed in The Nutcracker Theme
As the days grow shorter and scarves grow longer, Christmas shoppers begin to count the hours until the big day, ticking off and adding to their lists alternately and wondering where best to go to make some headway. It isn't necessary to travel to Prague or Munich to find a great Christmas market, and high street hassles can be totally avoided by checking out one of Pembrokeshire's best and most extensive Christmas markets offering a truly fantastic festive shopping experience.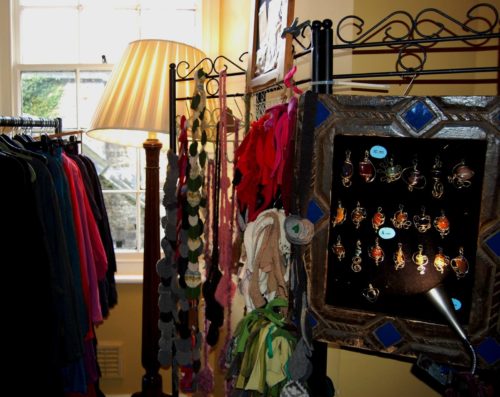 Each year Picton Castle is transformed into a magical Christmas shopper's paradise, as over 60 stalls packed full of gorgeous gifts line the corridors and staterooms of its 13th Century Castle and surrounding buildings within its Courtyard.
With its wealth of history, Picton Castle provides the perfect setting for the traditional Victorian Christmas flowers and decorations adorning its wonderful staterooms which this year are being themed around 'The Nutcracker' and providing a warm atmosphere and the perfect backdrop for the visitor to soak up the sights and sounds as they wander around the market. With the aroma of warming spices and freshly baked mince pies infusing the air, enjoyed with a generous sprinkling of festive music, this event gets even the biggest of humbugs into the Christmas spirit.
Picton is proud not just to be a distinctively British Christmas market, but a very local one, as most of its stallholders are businesses, food producers and craft makers from Pembrokeshire with each one carefully selected to give the best shopping choices possible. From beautifully handmade wooden toys and crafted candles, to tasty cheeses, funky jewellery and ceramics you'll be able to find something for everyone on your Christmas gift list. They are very much a part of what makes the Picton Christmas Fair so special.
There will also be a Cookery Demonstration in the Courtyard by our wonderful Maria, who will be showing you how to make a Paella. You will also be able to purchase all the ingredients here so that you can go home and make your own!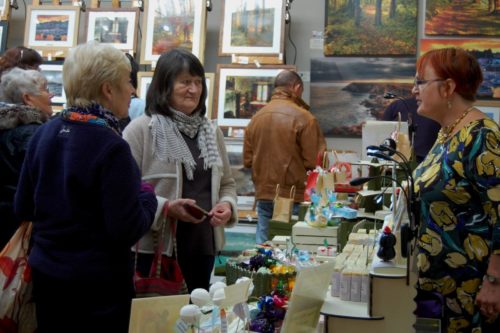 Visit this Page Regularly for Updates on Some of the Arts, Crafts and Produce Stalls You Can Expect To See at This Year's Christmas Fair, some of which are detailed below
See Green  Ceramics, Art, Quirky Christmas Gifts and Delightful Children'swear in Unusual Fabrics
Gwenllian's Miniatures Handmade crafts –  the highlight of which will be Gwenllian's unique crochet flowers in pots and hanging baskets
Cariad Knots – Unusual knot jewellery
Just Bee – natural products and honey
Cariad Glass – Handmade stained glass
Alison Todd Ceramics Colourful, hand thrown earthenware ceramics, including cups/mugs, bowls & dishes plus ceramic buttons and brooches
Nomads  Ethnic and Fairtrade clothing
Kittiwake Enamels
Eliza May – Bags and doorstops
Joan Gravell  Fine silver jewellery inspired by nature
Gorsewen Arts – Beautiful, handcrafted silver jewellery
Helen Thorp  – Artist Blacksmith
Jan-Jo  Stunning and Intricate Hand Beaded Jewellery
Pebble Stories  Art from Stones. A local artist from Carmarthenshire, Simon uses finds from the seashore and woodlands to produce work that represents memories  and stories that relate to him and his family (pets included!). (Commissions undertaken)
John Dooner A pastel artist specialising in country subjects and in particular, horses, dogs, farm and domestic animals and wildlife – original paintings, prints and cards (Commissions undertaken)
Tatanne Bazaar  Vintage items and hand-painted furniture in Shabby Chic and Folk Art styles, in fact anything vintage from cake stands to linen; collectables to the odd tweed jacket. Jen also undertakes commissions for furniture upcycling
Flutterbys  Hand made especially for you! Cushions, doorstops, lavender bags, bunting etc from beautiful designer fabrics
Welsh Heart Company  Handmade tartan hearts, gifts and wedding accessories
Gower Coast Crafts  Surf inspired beaded bracelets, wristbands, anklets and solid silver rings and bangles to bring the feel of the beach to everyday life!
Spirals Christmas Decorations
Bolgoed Wool   When making the decision to keep sheep John and Maggie Harris chose the Lleyn breed which originates from North Wales.  Maggie discovered that they also have lovely soft wool and  went on a spinning and dyeing course. She now processes all the fleeces by hand. This involves washing, dyeing, carding and spinning, making a yarn ready for knitting or weaving. Most popular are wool and knitted items in the natural colour but new ideas have produced yarns of mixed colours, some  incorporating silver and gold thread and even beads. Home knitted items include hats, scarves, mitts, bags, cushions and waistcoats. Some wool is woven into rugs and table settings.
Other Stallholders Include
Banana Meinhoff  Upcycled Clothing
Andrew Bailey Landscape Artist
Usborne Children's Books 
TyNewedd Alpacas Alpaca Woollen Gifts
Rustic Charm Christmas Decorations
David Small Pots
Sheelagh Greer Textile Artist
Sunbird Silks
Maggie Harris Knitwear
What Katy Did Crochet Toys and Gifts
Jo Taylor Art and Illustrations
Lollies Traditional Sweet Shop
Pure Welsh Woollens
Marob Driftwood Products
Stick `N` Stitch Fabric/Paper Crafts
Jewellery With Love Jewellery
Woodfire Pizzas
Papa-Bear-Bakes Home Baked Goods
Funky Junk Upcycled Items
Abode Crafts Decoupage and Crafts
D & M Catering Sweets
Cinnomon Grove Gin Pembrokeshire Gin
MamGu Welshcakes Welshcakes
Paul Sartori Xmas gifts
Salvation Army Army Band
Wildlife Trust Gifts and cards
The Soap Shack Handmade soaps
Haverfordwest Country Markets  Christmas Goodies
FOOD HALL
Popty Cara  Baked Goods
From Our Farm Billtong
Farmers Food at Home  Chutneys
Wickedly Welsh Chocolate
Mabel Fudge
Cusan Cream Liquer
Tast Natur  foragers
Chantler Teas
Hideaway Farm Meats – Home Reared Meat
Keep checking back as we will add more information both here and on our Facebook pages regularly…
Visit The Food Hall, bursting with local produce. In the Courtyard, Castle Main Entrance and Gardens you will also find loads more goodies.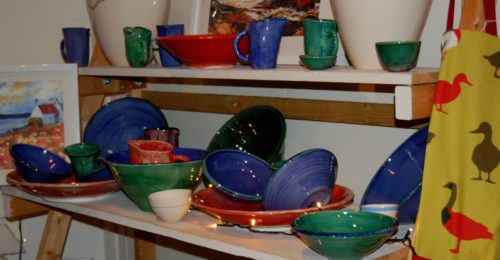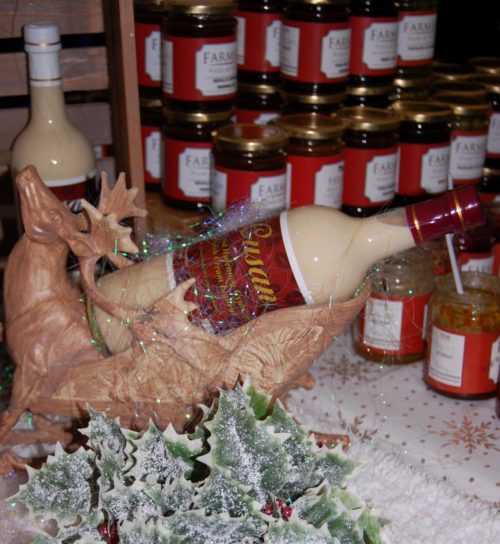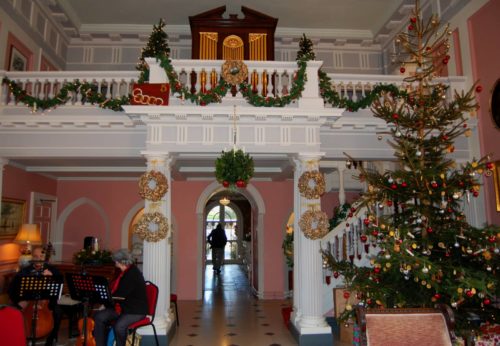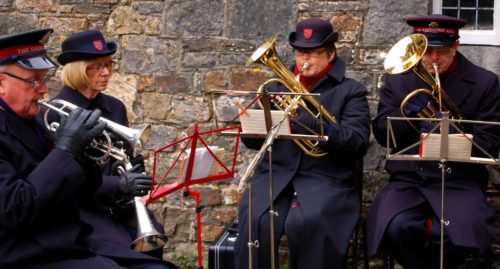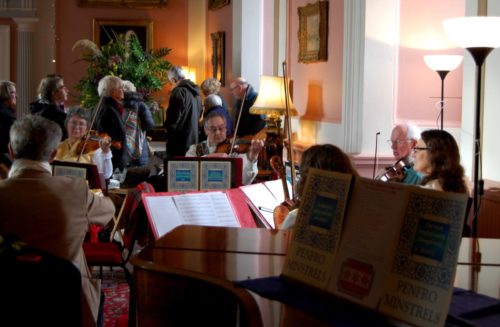 ADMISSION PRICES 
Adult £8.00; Senior £7.00; Child £5.00; Under 5's FREE
Please note that the Secret Owl Garden is now closed for the Winter & will re-open in Spring 2019
As this is a fundraising event for the Picton Castle Trust Charity, we regret that we will not be able to accept Season Ticket cards or any other membership cards.
       Open 10.00am – 5.00pm (last entry 4.00pm)
Shoppers Note: We are all used to using our credit and debit cards so much these days, that it may be useful to note that our stallholders may not have card facilities available on site 
This is a Fundraising Event for The Picton Castle Trust Charity