Sat, February 15th, 2020
All Aboard for Wildlife Week!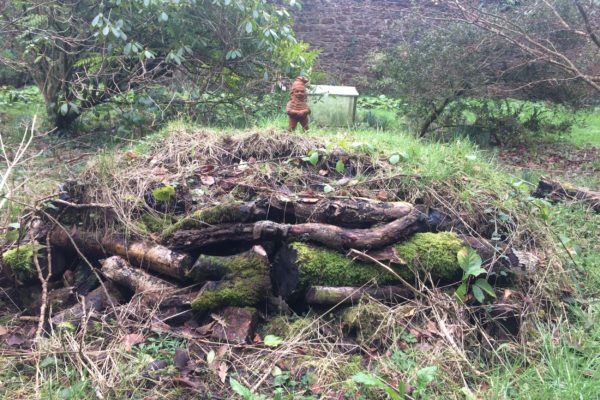 Despite the recent storms there are early bursts of colour everywhere in the garden; snowdrops, daffodils, camellias and even the rare lords-and-ladies are emerging! The squirrels are scampering everywhere, the woodland birds are flitting madly and you can hear the drumming sound of the woodpeckers.
In celebration of the end of winter we have organised a new event, Wildlife Week,  for the whole of half-term. We have so much going on for little ones they will be bouncing around like spring lambs! The idea behind the week is for families to explore and learn about the wildlife that lives all around us in a hands-on way and we are lucky enough to have some very rare wildlife here at Picton.
Daily Wildlife Activities
We have put together an exciting programme of activities each day starting from 10am:
Story time in the woods (will be indoors if raining)
Animal handling sessions (if you dare) skunks, snakes, giant land snail and creepy crawlies
Owl flying displays
Wildlife ranger walks, exploring the rare wildlife in the garden
Wildlife spotting trail
Making bird feeders and other wildlife crafts
Garden exploring trail: Sally the Squirrel has lost her acorns? She has hidden them all over the garden and now she can't remember where she put them? Can you follow her trail and help her find her supper?
Hedgehogs 
One of the most exciting aspects of the week is that Pembrokeshire Hogspital who rescue and sick and injured hedgehogs will be here. They are coming to help us learn all about these much loved but sadly threatened animals. They will be here Monday, Wednesday, Friday and hoping to be here on Saturday and Sunday as well.
RSPB
The Royal Society for the Protection of Birds will also be here to show us what we can do in our own gardens and to help our much loved feathered friends.
The Welsh Owl Garden
You will be able to visit the owls and other rare birds, watch the flying displays and if you wish you can book individual handling sessions. Find out more about them on their Facebook Page here (with contact details if you wish).
Landscape Sculptures by Sculpt the World
Jon Foreman will be here on Monday and Tuesday to create an amazing open air landscape sculpture. You may well have seen his work on the beaches of Pembrokeshire. Ours will be a woodland sculpture and it will remain in the garden until the elements take it back. You can check out his astonishing work on his Facebook page here.
The Castle
Our 13th century Castle will be open everyday for tours. We also have 2 specialist trails inside the Castle for children.
Henry the Hedgehog and his friends are hibernating in nooks all over the Castle. They are small, fluffy, ever so cute and will be peeping out at you from behind all sorts of secret places. Can you find them all?
For older children there is a more advanced puzzle trail
Opening Times and Prices
From Monday 17th to Sunday 23rd Feb
Family £14.00 (2 adults and 2 children)
Adults £4.50
Children £3.00
Seniors £4.00
Tours of the Castle are in addition to entry to Wildlife Week: Adults £6.00 Children £4.00
We do hope that you'll come and join us and all the animals during half-term.