Fri, November 22nd, 2019
Christmas at Picton Castle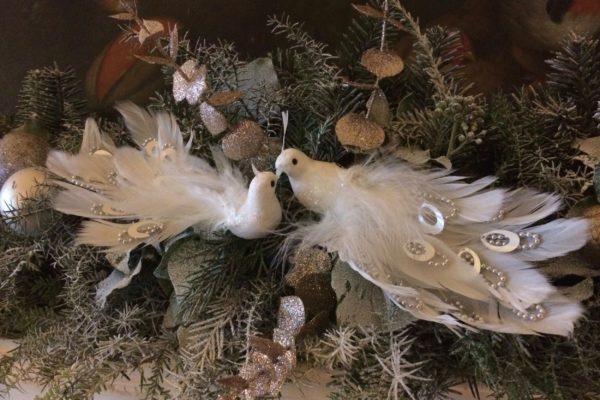 Life at Picton has been very festive and so exciting this week. Christmas is coming and we have been decorating all week – who doesn't love a few twinkly lights or a few thousand? The halls are bedecked with holly and ivy, green and crimson garlands, lots of candles and the most enormous Christmas trees I have ever seen. They nearly reach the ceiling, which takes some doing in Picton! The fireplaces are dripping with winter greenery, every available surface is adorned, we've been making oranges with cloves, tying cinnamon sticks with ribbon and have already eaten lots and lots of Christmas chocolates. Our theme for the decorations this year is a Victorian Christmas. Each room is decorated for a different time over Christmas, for example, Christmas Eve in the Library and Boxing Day in the Drawing Room. The castle is open to visitors to explore at your own pace but warming yourself in front of the fire in the Great Hall is a must (particularly if the forecasts are accurate).
None of this would have been possible without our dedicated volunteers. They have given up days and days of their time, not to mention their decorating expertise. It is a great team, we have a wonderful time and a lot of fun. Picton looks fabulous because of their hard work, so thank you very much. If volunteering here is something you might fancy, do come along to our next open afternoon to find out more about it, please keep an eye on our website for more details.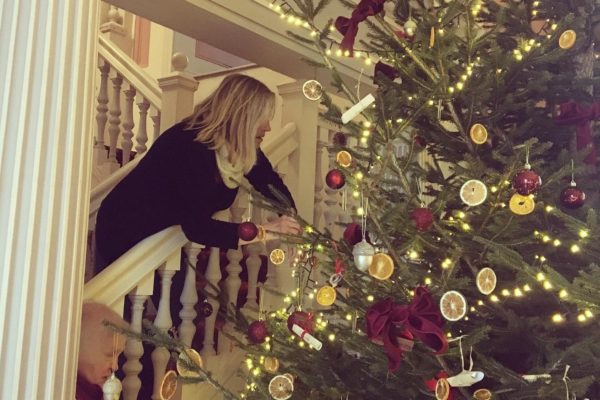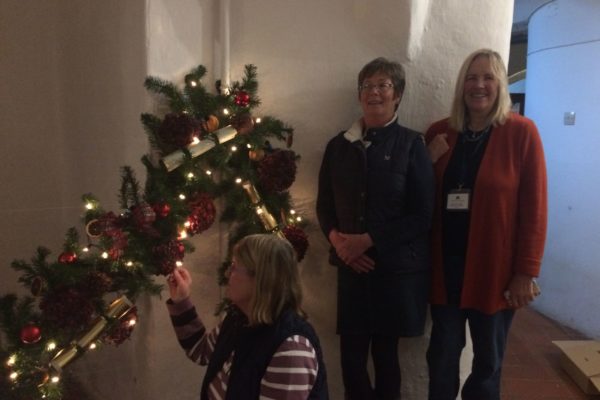 We have lots of wonderful seasonal treats for our visitors. We have the Christmas Fair this weekend (23rd and 24th November). Many of the stalls are undercover but even if the heavens open and the rain is blowing up hill, the food marquee is heated and there is a free mulled wine or spiced apple juice for each adult.
But the Fair isn't our only Christmas festivity, we have evening Candlelight Tours of the Castle throughout December; roaring fires, flickering candles, warmed mulled wine and mince pies, and stories of how Christmas was celebrated in times gone past in a small an intimate group. Imagine sitting by the fire in the Great Hall with the glitter and gleam of a 20 foot high Christmas tree, and we will all look fabulous in the soft candlelight!
We all hope to see you there.