Wed, April 29th, 2020
Coping with Coronavirus!
This year will forever be remembered as the the strangest period of most of our lives! Dealing with Coronavirus and the drastic changes we have all had to make to our daily lives is something that will be etched in our minds for years to come. But it's amazing how resilient we all can be when needed, and how much community spirit we are capable of showing. When times are tough the most important thing is to remain positive, and look forward to the future.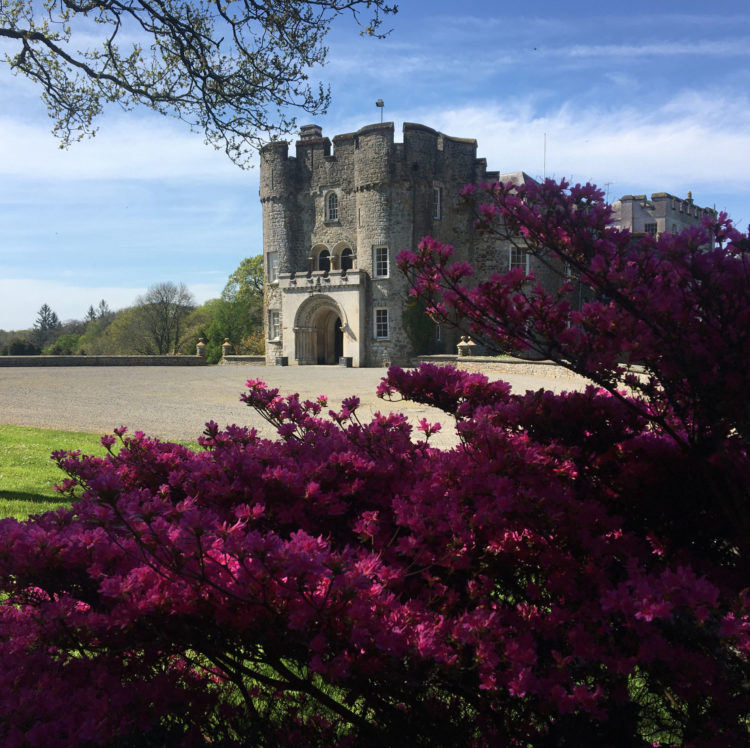 Although we are closed, life still goes on here at Picton Castle. The gardens are thriving and looking more beautiful than ever thanks to the spell of glorious weather we have been having lately. Over at The Welsh Owl Garden the birds are enjoying daily exercise in the grounds, and chicks are hatching!
Elsewhere, our skeletal work force have been extremely busy carrying out essential maintenance work in the grounds, and our shop is having a small face lift! A lick of paint and a few minor repairs and our gift shop will soon be looking fresh and inviting.
As some of you may know, our Jungle Boardwalk has recently been out of action, due to some much needed repair work. We have recently received a grant which will allow us to make the necessary repairs, and have it up and running again in no time!
Something else to look forward to when we re-open is the return of our much loved fairy door trail! Located in the magical Peach House Woods, the fairy doors will be hidden amongst the wild flowers and ancient oak trees, and once found will allow you to fill in the clues and claim your prize in the gift shop!
Meanwhile, over at The Mansion Of Mystery, work has started on their second Escape Room 'Espionage-Final selection'! Another disused room in the batchelor wing is being repurposed and will be absolutely perfect as our second room!
We have a lot to be thankful for here at Picton Castle and we'd like to share that with you. Even though you can't be here in person, please enjoy these wonderful pictures and we look forward to seeing you all soon!
the welsh owl garden
We are so thrilled to welcome the first owl chicks to hatch this year in The Welsh Owl Garden! These American Barn owl chicks appeared on Easter Sunday, and we are hoping they will be the first of many!
Here are some more wonderful pictures of the birds enjoying the gardens during lockdown!
Head over to The Welsh Owl Garden's Facebook page for more news  https://www.facebook.com/The-Welsh-Owl-Garden-336843333650390/