Tue, July 23rd, 2019
Summer holidays are finally here …
…. and this weather is so refreshing….😊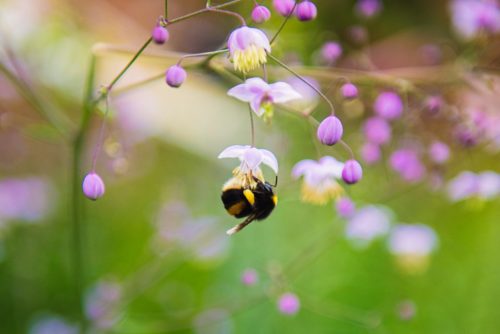 So do come along and enjoy our magnificent 40+ acres of gardens. Plenty of shady places to picnic and, of course,  your dog is very welcome too (on a lead).
"This was frankly the best garden that I have ever visited as a gardener and lover of plants and flowers. The combinations were just stunning and the range and colour breathtaking. I could have spent hours here with a notebook and camera but sadly I had neither and it was the end of a brief holiday. I hope to return and this time take notes and pictures. The beds were just stunning." (Tripadvisor June 2019)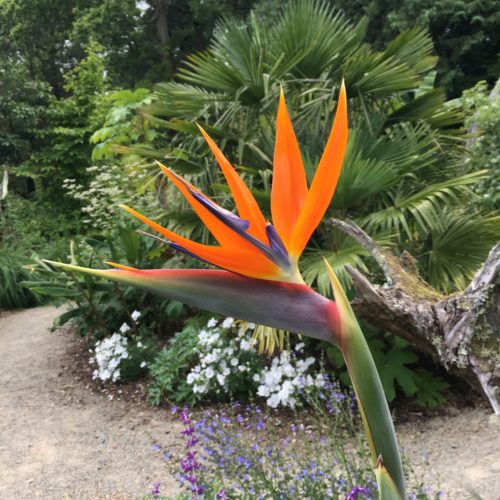 Paradise Found….The Bird of Paradise flower meaning includes "joy and paradise", as it is the quintessential tropical flower. It originates from South Africa, where it is also nicknamed the Crane Flower. Scientific name: Strelitzia reginae. Currently flowering in Picton Castle  (you will find it on the right of the path between the courtyard and the walled garden)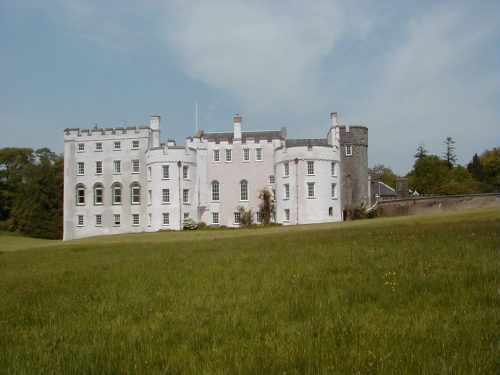 -Enjoy a Castle Tour with an "engaging and knowledgeable" guide. (Tripadvisor July 2019). "The guided tour around the castle was one of the best we have ever been on…" (Tripadvisor June 2019).
-Browse through the shop, with our regularly updated stock and investigate the The Lumsden Lawnmower Collection in the Old Dairy.
-Wander through our light and airy art galleries. Ray Burnell is already in our Courtyard Gallery and here until end September and Gill Farrington will be joining us in our Studio Gallery in August.
-We also have a wonderful display of plants to purchase in the courtyard. All sale proceeds go towards conserving and developing these wonderful gardens.
_________
Why not make a "flying visit" to the owls in The Welsh Owl Garden, situated in the wonderful setting of Bluebell Wood. Here EVERY Wednesday only, during July and August. £4 per person (in addition to garden entry) and you pay at the owl garden. Under 5s are free
They have a great value Owls family ticket for just £12 (2 adults and 2 children).
________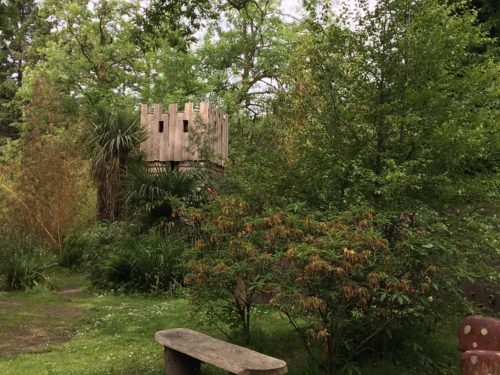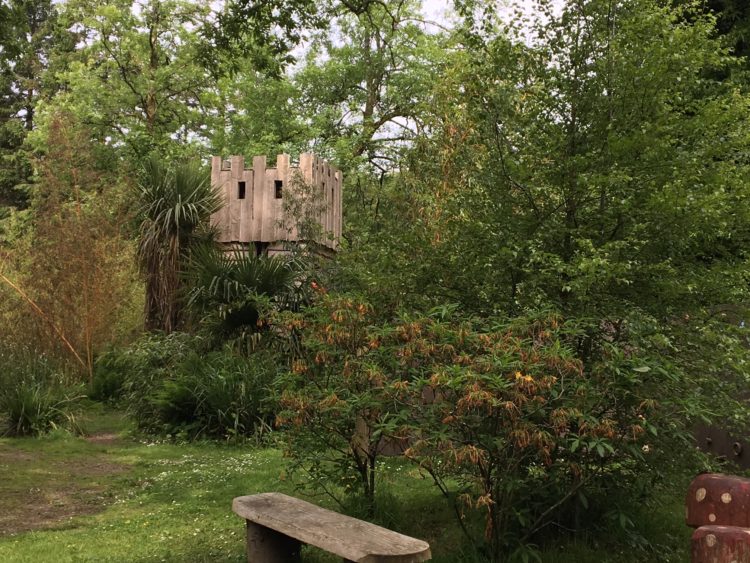 Within the gardens we have a traditional children's play area, with its own castle, maze and boardwalk. The gardens too have lots of places to run, use their imagination and invent wonderful games.
"Came here as a family group with 3 young kids between us. It was perfect for children…There was tons to do on a sunny day. The children loved the board walk, park and the pond. Plenty to do and we could have stayed all day." (Tripadvisor July 2019)
_________
We also have the Mansion of Mystery escape rooms. Can you beat the clock and escape within the hour? Sometimes there are slots you can book on the day, but this cannot be guaranteed, so best to book to avoid any disappointment. Book online on their website: https://www.mansionofmystery.com
_________
Have a delicious lunch, or coffee and cake at Maria@Picton restaurant. To book ring: 01437 751 346 😊
Or, as a quick tasty alternative, visit the "Picnic Box".
_________
We look forward to seeing you… 😊 
"The whole place was beautiful and romantic" (Tripadvisor July 2019)
—————-
Usual garden admission prices apply (Under 5s are free), see the website www.pictoncastle.co.uk 😊 Parking is FREE.
We are a registered charity and receive no support from PCC or the Welsh Government, so we rely on visitor income to allow us to upkeep this unique 13th century castle and gardens for you and future generations to enjoy. Thank you 🙂  Registered charity number: 519693